Description
Whether your tuning needs are for the street, track or land speed racing our 40+ years of performance modification and tuning experience is available to you! We can provide tuning support either locally on our "state of the art" Mustang AWD dyno or anywhere on the planet via email. Mike is highly recognized for his automotive tuning skills on the dyno at OST , at the track supporting customers and remotely via email. We specialize in tuning Mopar and GM vehicles. Having email tuned 1000+ vehicles over the last 10 years and nearly as many on our dyno you can be confident that you are getting tuning support from hands on experience. From a simple CAI, headers and cam tune to a serious twin turbo, wild cam w/N2O tune you can be confident we have already tuned the combination numerous times in our shop as well as via email. We also sell a number of performance parts on our website that we have installed and tested in our shop.
NEW! – In addition to our Gold Level remote tuning options (Our standard remote tuning package for the last 10 years) we are now offering a remote tuning service for shops that need real time or near real time support with a customer car. This service is for individuals willing to pay a premium for this priority service. Details on this offering can be found under the Titanium Level Tuning option.
To further compliment our tuning experience we currently own, drive and in some cases race the following vehicles:
2015 Hellcat – 8.7@155
2011 Camaro SS w/Whipple and VVT Cam – 18psi on stock internals
2012 JKU w/Sprintex – 14psi on E85 and 93 octane
2006 Jeep GC SRT8 w/turbo – 9.4@155
2011 Dodge Ram – Towing/hauling
We are not just sitting behind a keyboard guessing at tunes. Daily driving and/or racing these vehicles allows us to fine tune every aspect of the driving experience. Also this allows us to constantly test new tuning software and software features to ensure our customers have the absolute best tuning experience available.
Our response times are generally within 24-48 hours and will always be specified in our email replies in the signature. You will always know when to expect a response or revision.
The key benefit of utilizing OST Dyno that separates us from the majority of other remote tuners is that we build, modify and tune dozens of Mopar and GM vehicles each month in our shop. This hands on modification and tuning experience will benefit any OST Dyno customer not only during the tuning process but also when considering future modifications or troubleshooting issues remotely.
Our email tuning customer base is world-wide and we remote tune for shops throughout the US and Canada and we also service shops in Australia, Germany, Italy, the UAE, Brazil and South Africa.
If you have a performance shop and are interested in our remote tuning services for 2003 to present Mopars or pre-Gen 6 GM's we offer discounts off of our standard remote tuning prices starting with 5 tunes per month. We can offer references upon request, you can visit the "Reviews" section of our website or you can see a sampling of remote tuning shops at the bottom of this page.
Let our reliable, quick and experienced email tuning service, now with online tune purchasing help you extract the peak performance and drivability from your car.
Remote Tuning Performance Shops: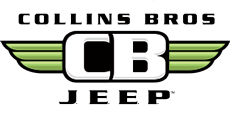 Collins Brothers Jeep – Wylie, Tx.
Mike at OST Dyno has remotely tuned more than 20 vehicles for me and he has always gone above and beyond to provide great tunes and customer service. Micah at OST Dyno is very knowledgeable and has always been able to answer all of my questions and make sure I get the right parts for my application the first time. OST dyno is my one stop shop for everything Hemi or LS related. Hands down the best in the business!
Premier Performance – West Jordan, UT
I have used Mike's tuning skills for my customers' cars for a few years now. It's great to have someone I can trust to remote tune these vehicles and get them dialed in perfectly for both power and reliability. He has tuned everything from 300hp Jeep Wranglers to 800hp SRT8 Grand Cherokees. Mike is always easy to work with and efficient at getting back to me quickly which is a necessity when doing a remote tune. I look forward to many more tunes and business relations. Thanks! – Heath Besner

Speedsouth/Active Power – Pelham, AL
Mike, I just wanted to take a minute to thank you for your help with remote tuning. In our business, knowledge, professionalism and flexibility are all required to produce great results. You delivered in all categories. Having you remotely tune my Dodge applications has allowed me re focus on race car construction and GM and Ford tuning and power development. I have enjoyed working with you on several projects and look forward to future endeavors. Thanks Again, Jim Summerville

Sam Mahdavi – Atlanta, GA – Mahdavi Motorsports, Sam's Garage TV
Mike Doban at OST Dyno is a pimp; a very talented, knowledgeable, and patient dude. I was very impressed working with him on our latest Turbo Jeep project. Each adjustment made a world of difference. We finally got the jeep running perfectly both partial throttle and full throttle. No engine codes and it runs like a dream. It's a 6 speed Jeep making an additional 120ft-lb of torque and 80whp to the 37″ tires. This was a street kit making 7psi and barking second gear. So thank you very much, I plan on doing much more work with Mike in the future. I suggest you guys get your Mopar tuned by none other than Mike Doban.

Rodeheaver's Hotrod and Auto Repair – McClellandtown, PA
I would like to take a minute to thank Mike Doban from OST Dyno for the custom tuning he offers. It has enabled me to expand my business to be able to build and now "remote" tune Dodge and Chrysler vehicles. I only offer Ford and GM tuning here at my shop, but now I am able to offer Mopar tuning thanks to Mike. Mike has tuned a few high horsepower Mopars for me to date and they have all been exceptional! I was recently at the racetrack with a customer that Mike did the tune for and the vehicle amazed us. It was an SRT8 Jeep with a Vortech kit, LT headers, and a custom Inertia cam and it ran an 11.80 on the very first hit, then backed it up with an 11.60! And this was the very first time this customer had ever driven a vehicle down the 1320! Mike has also been a great friend and someone I can rely on for his opinion for different tuning and HP making decisions. Thanks buddy. -Tim Rodeheaver
Al Numairy Performance – Dubai, United Arab Emirates  
All the way from Dubai United Arab of Emirates! Called them for an online support with one big horse power Mopar car. They did amazing customer service and am so glad I got to know them great work with Mr. Mike! Very helpful and I will always ask for their support thanks Mr Mike -Fadi Tamour
Starwood Motors and Starwood Customs – Dallas, Texas
Mike has emailed tuned more vehicles for us than I can count. He is the only person I will go to for my Chrysler and GM tuning needs.
We have used various tuners both local and remote before we found OST Dyno.  Now we have a competent and reliable source to complete the final step in our build process. Additionally, OST Dyno is very easy to work with via email and always willing to help with any issue no matter how big or small.
CJR Performance – Scarborough, ON. Canada
CJR PERFORMANCE has been working with Mike @OSTDyno for almost 6 years with many of our big builds we only trust one tuner to get it right. When you spend 20 to 40 thousand on a build you don't cut corners with tuning. OST Dyno has tuned over 100 cars for us and is highly recommended and trusted. OST DYNO also tunes our personal cars.
101 Motors – Tempe, AZ
Having Mike at OST Dyno is truly an asset! He makes it possible for our shop to do remote engine tuning on late model Jeep wranglers.  The tunes are spot on and take only a few revisions to complete.  His knowledge and experience in Mopar products truly shows!    OST and HP tuners is the way to go! –  Tony Tran
Max-Bilt Offroad – Eau Claire, WI
Other Performance and Offroad businesses that we have provided tuning support for:
Sprintex USA
101 Motorsports
Acerni Offroad – Italy
ACE Offroad
Island Performance and Offroad – Hawaii
Tactical Offroad
National Speed
Area One Motorsports
Big 3 Racing
Bokal Industries
Desert Rat Offroad
Dragmart
Jacks Auto Service
Jump Start Auto
King Motorsports
Lakewood Chrysler
Larry's Performance Palace
Manns Restoration
PowerPlant Motorsports
Speed Nation
Sinister Performance
Superchargers of Oklahoma